Forgotten Detail
Immediately after shipping the Sharpen v0.1.0 I've noticed that I've forgotten a slight detail. The information about the logo was missing in the VSIX package manifest. In particular, the optional <Icon> element wasn't specified. And as the documentation clearly states it
If no Icon element is specified, the UI uses a default.
And the default icon looks, well… like this :-(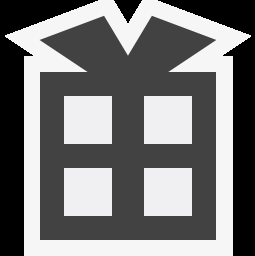 Yes, I've crafted the Sharpen's logo in less then 10 minutes. Those of you who follow Sharpen on Twitter are already aware of that:
crafted the #sharpen #logo in less then 10 minutes 😀 thanks to @Freepik_Vectors, @theflaticon, and @inkscape pic.twitter.com/nkZE7VGmp6

— Sharpen (@sharpenrocks) November 26, 2017
And yes, while crafting it I completely ignored the advice to choose the logo wisely. I simply made it.
I'm sure the creators of the default Visual Studio Extension icon put much more effort into crafting it, then I put into Sharpen's logo.
But still, I couldn't stand having that icon presenting Sharpen on the Marketplace and in the Visual Studio "Extensions and Updates" dialog.
I didn't expect to ship the version 0.1.1 so early :-) but I simply had to fix this forgotten detail. Icon matters. It matters so much that it deserves its own (micro)release :-)
And voilà the Sharpen v0.1.1 is there, available on the Visual Studio Marketplace, featuring more or less only the proper Sharpen's logo.
Release Content
You can see the official release notes for the version 0.1.1 on GitHub. The only notable difference to v0.1.0 is the logo.